Beginner's set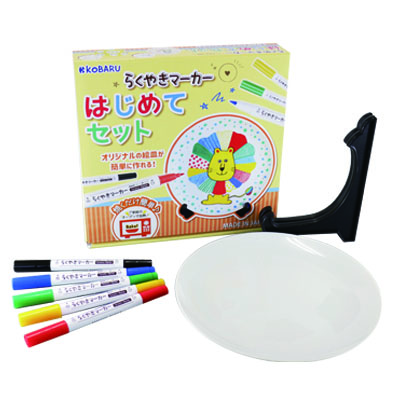 First, try a plate, which is easy to paint.
Also contains transfer paper, which you can print using your home printer.
A plate stand is included too, so you can display the finished item at home straight away.
Beginner's Mug set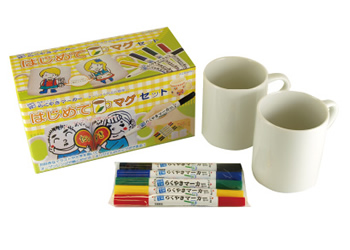 Contains two mugs.
For pair-presents for Mom and Dad, or Grandma and Grandpa. Or keep one and give one to that special person, so you can share the same set.