Plates stand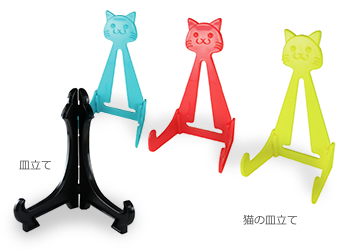 A dedicated plate stand for attractively displaying your painted plate.
How about including a stand together with the plate you have painted when sending it as a gift? Cute and colorful cat plate stands are also available.
Transfer paper

Make painting easier by transferring the base design for your painting.
Transfer paper that you can print using your home printer. Print out the material for your design that you have downloaded from the Internet, etc., and transfer it to the item you are painting by simply tracing over it. Also easy to use for copying your favorite character or for borrowing a motif when you are unsure of what to paint.